UNIQUELY HANDMADE
Craftsmanship passed down from generation to generation
The cutler is an ancient craft handed down from generation to generation since when iron was forged by hammering the iron by hand on the anvil, to be shaped into a blade.
The Antonin family have been dedicated knife manufacturers since 1929, maintaining the handmade craftsmanship with love and devotion through the years with the aim to produce unique and incomparable items. The steel is cut according to the blade model and tempered to toughen the steel.
The blade edges are then rounded off on one side with the grinding stone to reduce the thickness, consequently sharpened and finished. The grinder is often made in the workshop to obtain the highest standard of precision that suits the artisans request perfectly, therefore the abrasive bands , cloth bands and polishing bands are continuously changed according to the type and use of the knife . Once the blades are polished or satin finished, they are assembled to the different models and types of handles, and are then sent to the quality control ;here they are checked one by one by expert personnel.
The next step is to pack them and prepare them to be delivered all over the world guaranteeing an appreciable item.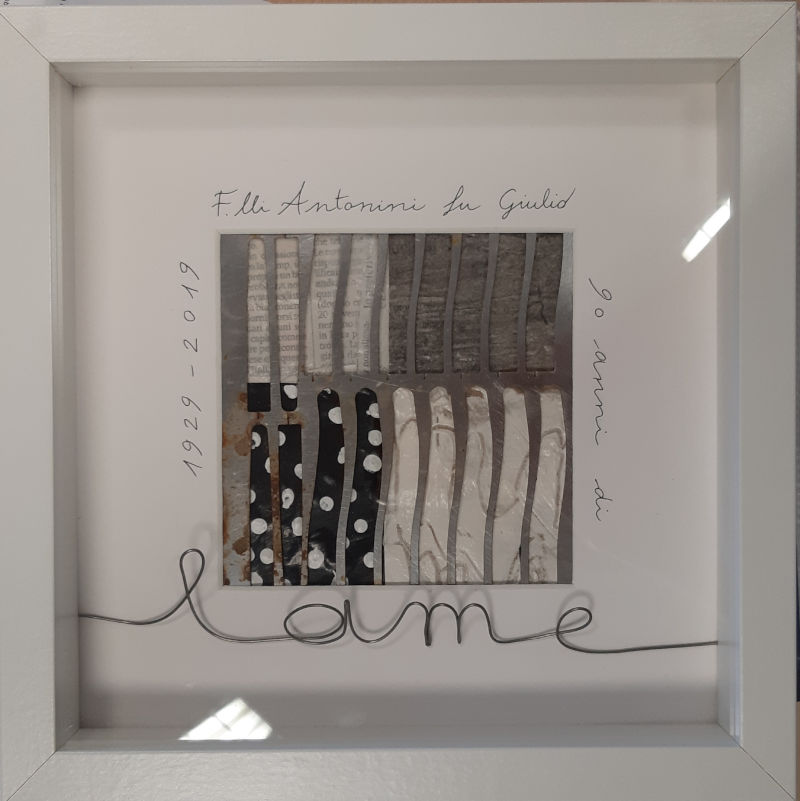 19 July 2019

Recognition given to us by the Municipality of Maniago on the occasion of the company's 90th anniversary.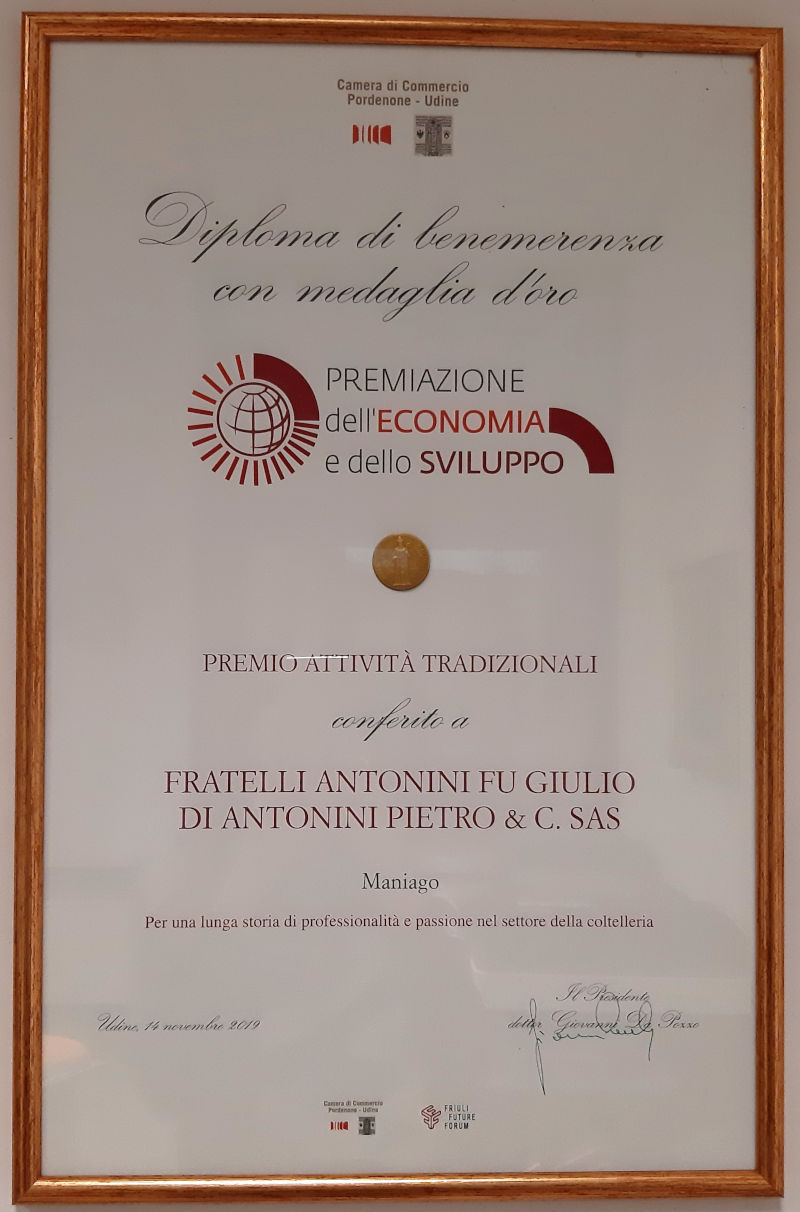 14 November 2019

Chamber of Commerce Pordenone-Udine Award given to us at the Teatro Nuovo Giovanni da Udine during the event ECONOMY and DEVELOPMENT AWARD within the category TRADITIONAL ACTIVITIES AWARD with certificate and gold medal
. "For a long history of professionalism and passion in the cutlery sector" on the occasion of the 90th anniversary of its foundation.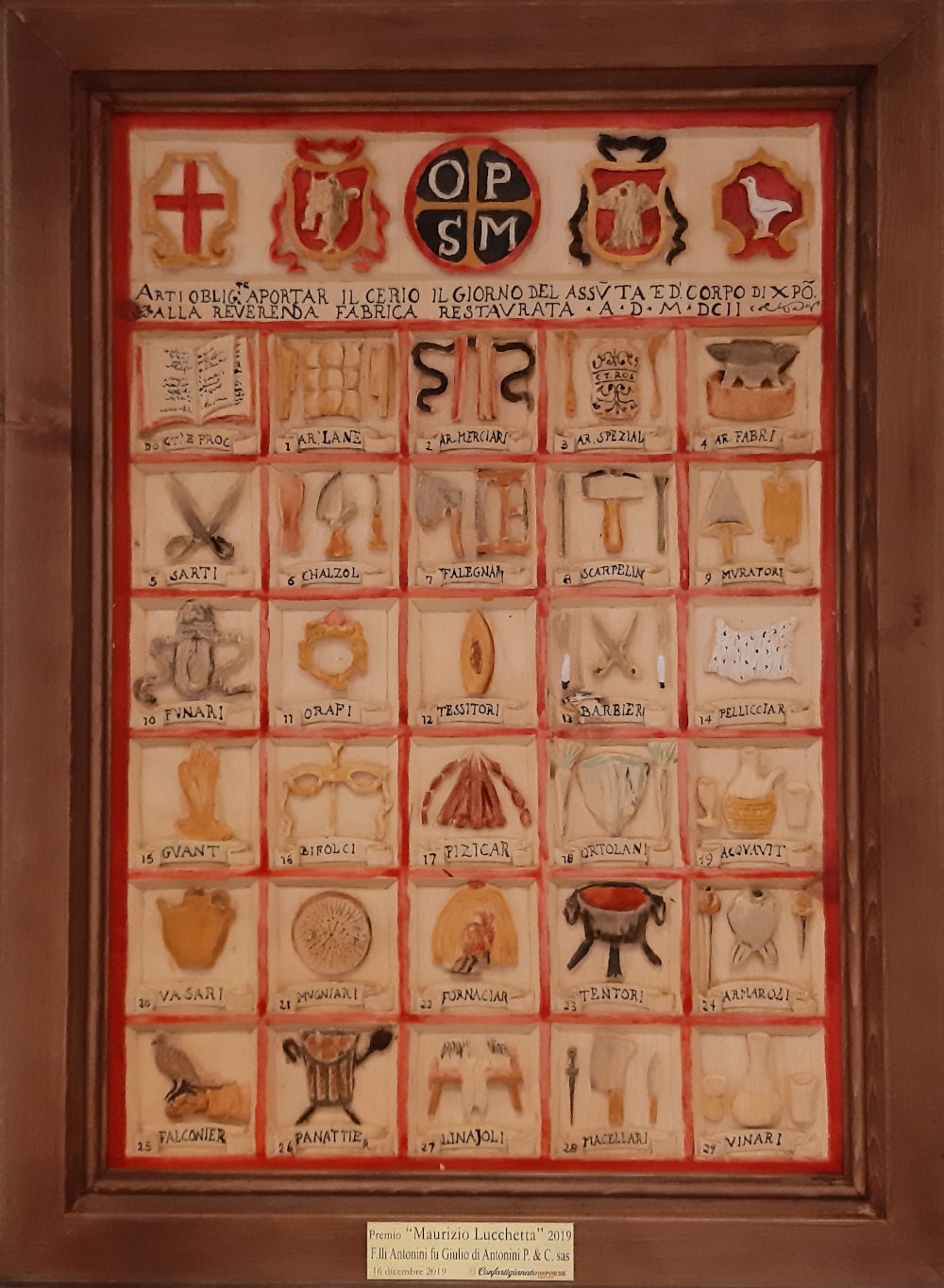 16 December 2019

"Maurizio Lucchetta Award 2019" in the year on the 90th anniversary of its foundation.
"The recognition is attributed to the artisan company that best knew how to represent Pordenone craftsmanship in the region, in Italy and abroad."